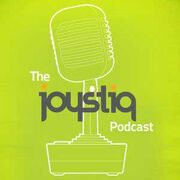 The Joystiq Podcast was the official podcast of Joystiq.com. It was hosted by Chris Grant, Ludwig Kietzmann and Justin McElroy. Griffin McElroy and other Joystiq staff would make appearances every once in a while. Bob Ball would appear reading select emails.This and its partner show, Joystiq's Xbox 360 Fancast, were later cancelled and morphed into the current Joystiq Show.
Ad blocker interference detected!
Wikia is a free-to-use site that makes money from advertising. We have a modified experience for viewers using ad blockers

Wikia is not accessible if you've made further modifications. Remove the custom ad blocker rule(s) and the page will load as expected.